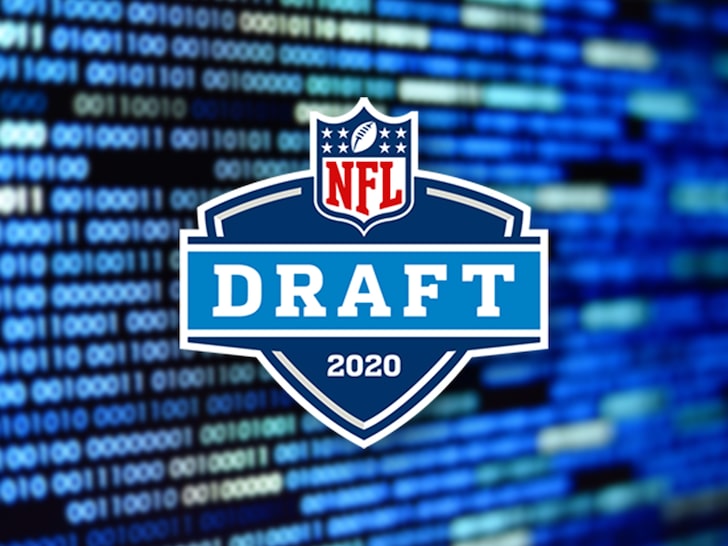 By Al Ortiz
The NFL draft has come and gone - and what a draft it was! For the first time in history, the NFL Draft was completely virtual - with all participants and teams conducting or observing from their own homes due to the COVID-19 pandemic. Even after skepticism ran rampant regarding the virtual template, the draft shattered a ratings record. TV viewership peaked at 19.6 million, a 37 percent increase over last year's audience as more Americans tuned in for some semblance of sports amid the health crisis.

As for Texas NFL teams, starting with the Houston Texans and their draft picks:
Round 2, pick 40: Ross Blacklock, DT, TCU
Round 3, pick 90: Jonathan Greenard, LB, Florida
Round 4, pick 126: Charlie Heck, OT, North Carolina
Round 4, pick 141: John Reid, CB, Penn State
Round 5, pick 171: Isaiah Coulter, WR, Rhode Island
According to NFL.com's Chad Reuter, who graded all 32 NFL team's draft, the Texas received a B+ for their efforts. Reuter writes, in part in his analysis: They hit their top need on offense by picking up Heck, an underrated prospect who will provide depth at both offensive tackle spots. He will probably earn a starting spot somewhere in the next few years. Reid is undersized but ultra-competitive. Coulter's a vertical threat the team needs.

For the Dallas Cowboys, here is who they selected, including a rare talent who dropped to them in the first round:
Round 1, pick 17: CeeDee Lamb, WR, Oklahoma
Round 2, pick 51: Trevon Diggs, CB, Alabama
Round 3, pick 82: Neville Gallimore, DT, Oklahoma
Round 4, pick 123: Reggie Robinson II, CB, Tulsa
Round 5, pick 146: Tyler Biadasz, C, Wisconsin
Round 5, pick 179: Bradlee Anae, DE, Utah
Round 7, pick 231: Ben DiNucci, QB, James Madison
Chad Reuter gave the Cowboys an A, as his analysis on NFL.com reads: Lamb was the top receiver in the class and Diggs joined Gallimore in shoring up sore spots on defense, so I have zero complaints about Jerry Jones' moves on the first two days of the draft. Anae is a top-100 talent who fell to Dallas at the end of Round 5. While not the quickest edge rusher, his strength, moves and hustle are difficult for tackles to deal with.