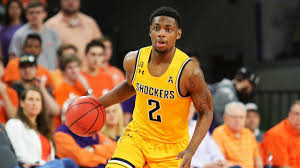 By Al Ortiz
The PGA Tour is laying out plans to resume its season - with very little rest in between events. The tour said Thursday that it plans to restart its season at Colonial in Texas on June 11-14. That would be the start of a PGA Tour event every week through the first of December, except for a Thanksgiving break. Of course, according to the AP, that still depends on getting a nod from government and health authorities that golf can be played in a safe manner to avoid spreading the COVID-19 virus.

In college hoops, Jamarius Burton has signed with Texas Tech after starting 52 games the past two seasons at Wichita State. The 6-foot-4 guard will have two seasons of eligibility remaining with the Red Raiders. Burton averaged 10.3 points and 3.4 assists per game as a sophomore at Wichita State.

There's nothing like a pep talk from one of - if not the - best coaches in NBA history. According to the San Antonio Express-News, San Antonio Spurs Coach Greg Popovich spoke with the employees of a local food bank. In a conference call with the weary staff of the San Antonio Food Bank on Monday, Popovich offered some uplifting words that inspired the nonprofit amidst the biggest crisis in its 40-year history - the coronavirus pandemic. The five-time champion coach's pep talk came four days after the Food Bank and droves of volunteers fed a record 10,000 households at a drive-thru distribution, a giveaway that left the staff exhausted, according to the paper.