Hey Coyote fans! Simon (Pops) Ortiz here from Your UvaldeRadio.net Coyote Pack Broadcast!
It's a new year and a new lineup for your Coyote Pack Broadcast! Al Ortiz moved from Uvalde due to his job and I will be taking over play by play duties. We will be joined by some guest commentators during the season so stay tuned. The Coyotes are loaded and so are we!
STAY TUNED TO YOUR COYOTE PACK BROADCAST ONLY ON UVALDERADIO.NET!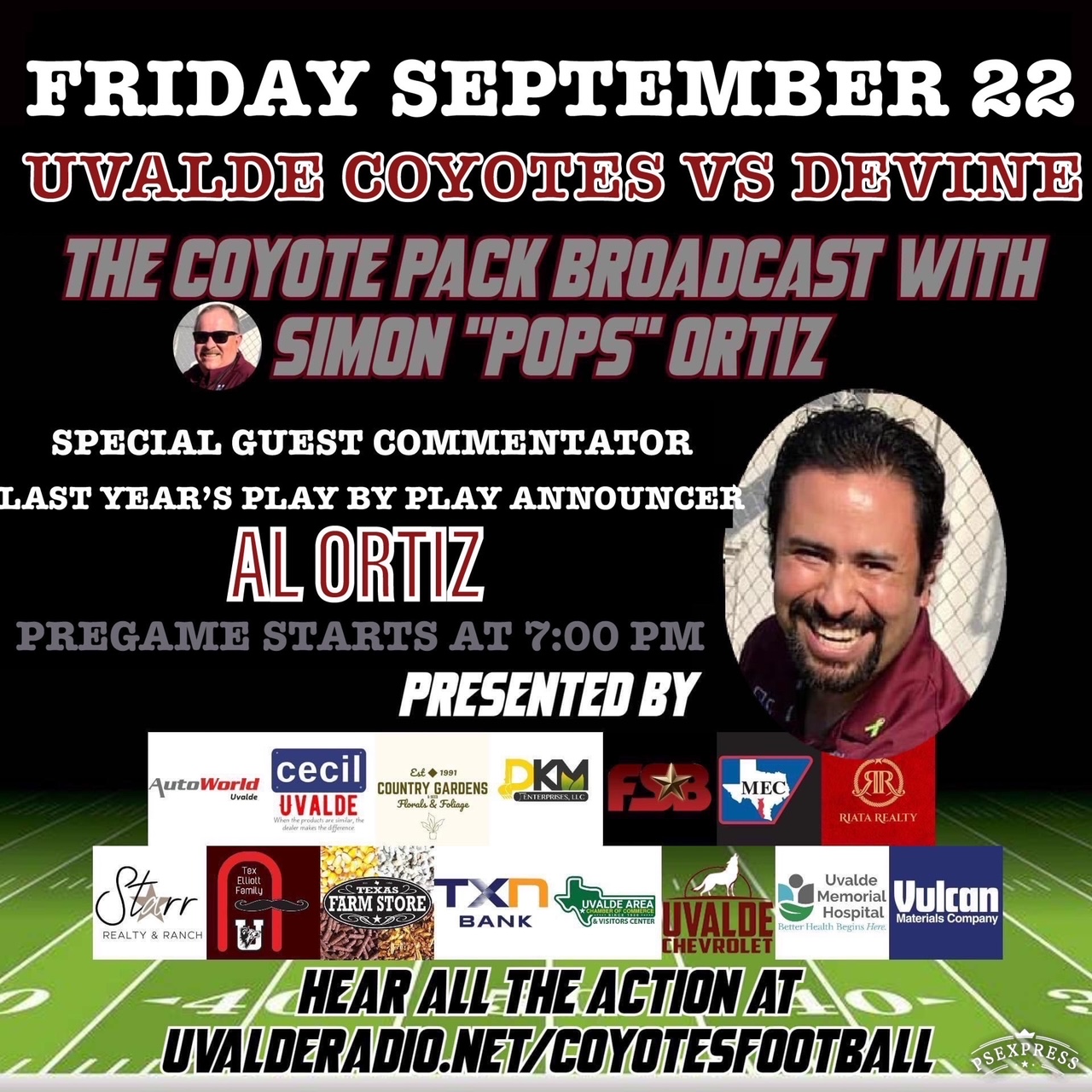 Save this printable 2023 Uvalde Coyotes Varsity Football Schedule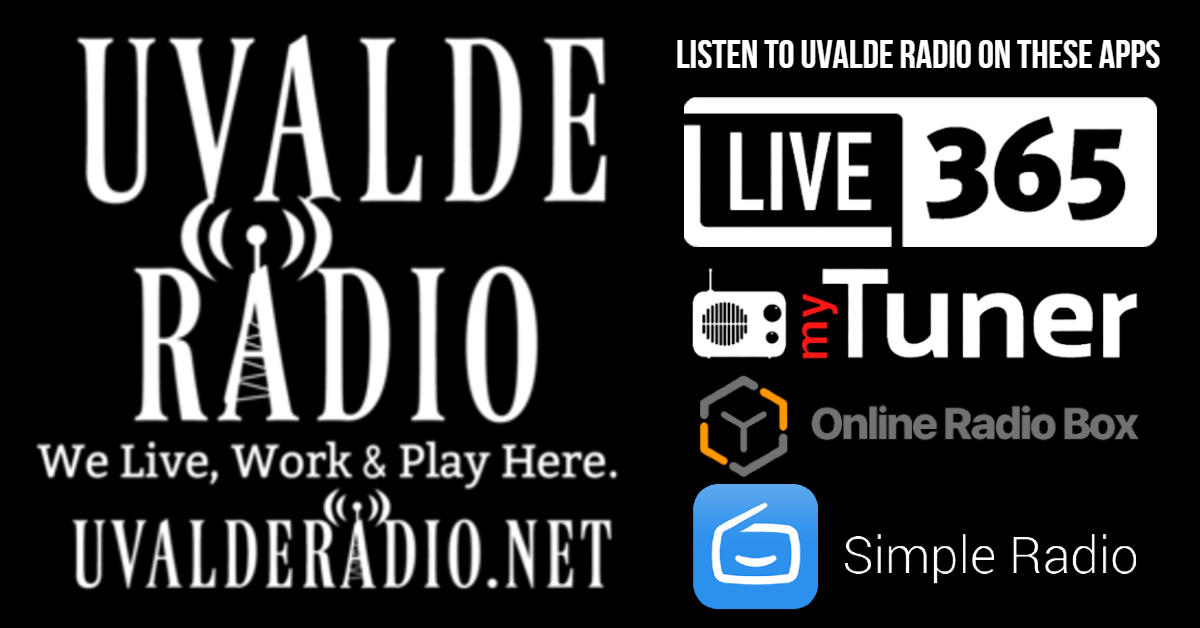 Coyote Pack Broadcast Presented by