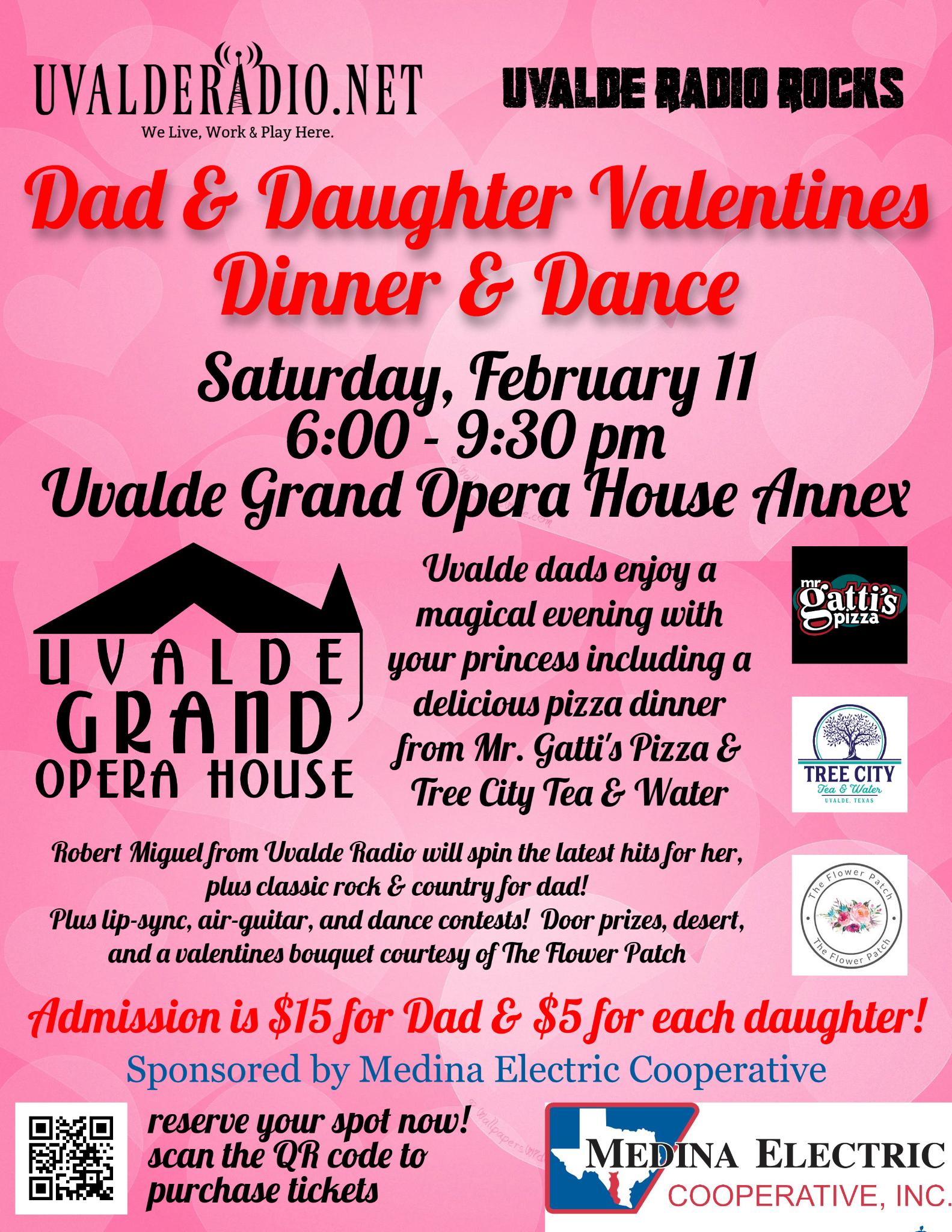 Uvalde Radio & Uvalde Radio ROCKS present our 2nd Annual Dad & Daughter Dinner & Dance on Saturday, February 11th from 6:00 pm to 9:30 pm at the Uvalde Grand Opera House Annex

Dads & daughters will enjoy a pizza dinner, delicious desert, dancing, door prizes, fun contests & more!

Admission is $15 for dad and $5 for each daughter.

To reserve your spot please purchase tickets with the link directly below, then fill out the short form. We will confirm your reservations ASAP. We can't wait to celebrate with all of you!


Party On The Plaza Vendor Area
Registratin for JANUARY 27 event is now CLOSED. Registration for FEBRUARY 24 will open soon! February vendor fee will be $20 regular fee or $10 Non-Profits.PayPal link FIRST TEN (10) vendors that pre-pay fees will be included in the commercial that will run on Uvalde Radio & Uvalde Radio Rocks from 2/11 through 2/24.