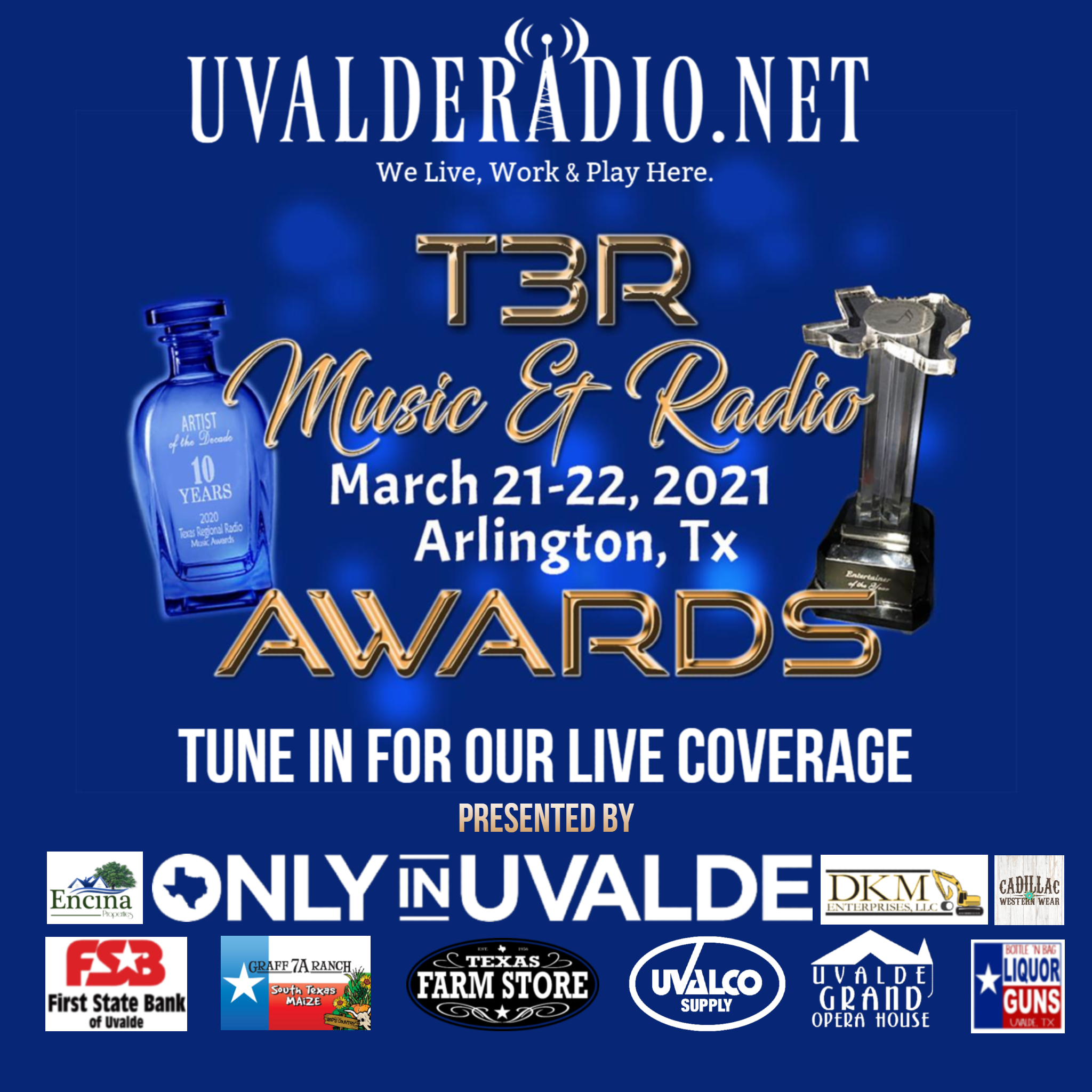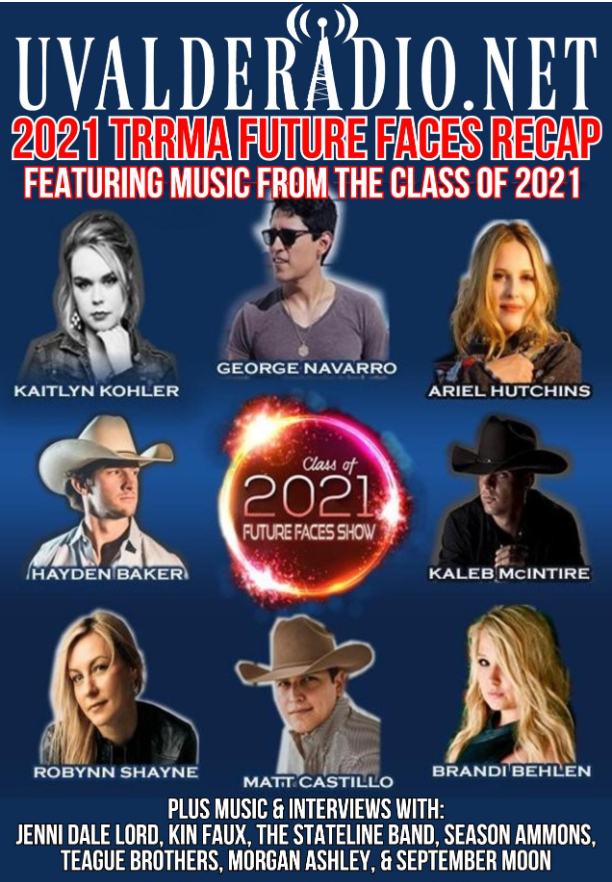 T3R TEXAS REGIONAL RADIO MUSIC AWARDS CEREMONY & DINNER
The TEXAS REGIONAL RADIO REPORT MUSIC AWARDS held its 11th annual T3R REGIONAL RADIO MUSIC AWARDS March 22nd at 1010 Collins Event Center in ARLINGTON, TX. The night's big winners were AARON WATSON, who won Entertainer and Male Vocalist of the Year, BRI BAGWELL, who won Female Vocalist of the Year, and RANDY ROGERS and WADE BOWEN who swept the Duo/Group/Band, Single, Album and Video categories for their "Hold My Beer, Vol. 2" collaboration and its single, "Rodeo Clown."
Artist of the Decade honors were presented to the RANDY ROGERS BAND for Entertainer and Duo/Group/Band of the Decade. The Female Vocalist of the Decade award went to BAGWELL and Male Vocalist of the Decade yielded a tie between WATSON and CODY JOHNSON. RADNEY FOSTER was presented with the Living Legend Artist Award.
Performing during the show were KEVIN FOWLER, SUNDANCE HEAD, JENNI DALE LORD, CREED FISHER, BAGWELL, MARK POWELL, KYLIE FREY, THE CHAD COOKE BAND, CROSS RAGS AND YOUNG, DAVID ADAM BYRNES, THE STATELINE BAND and BRODIE LANE. The show was hosted by artist KENDALL BEARD and AUSTIN RADIO NETWORK KOKE/AUSTIN's ERIC RAINES.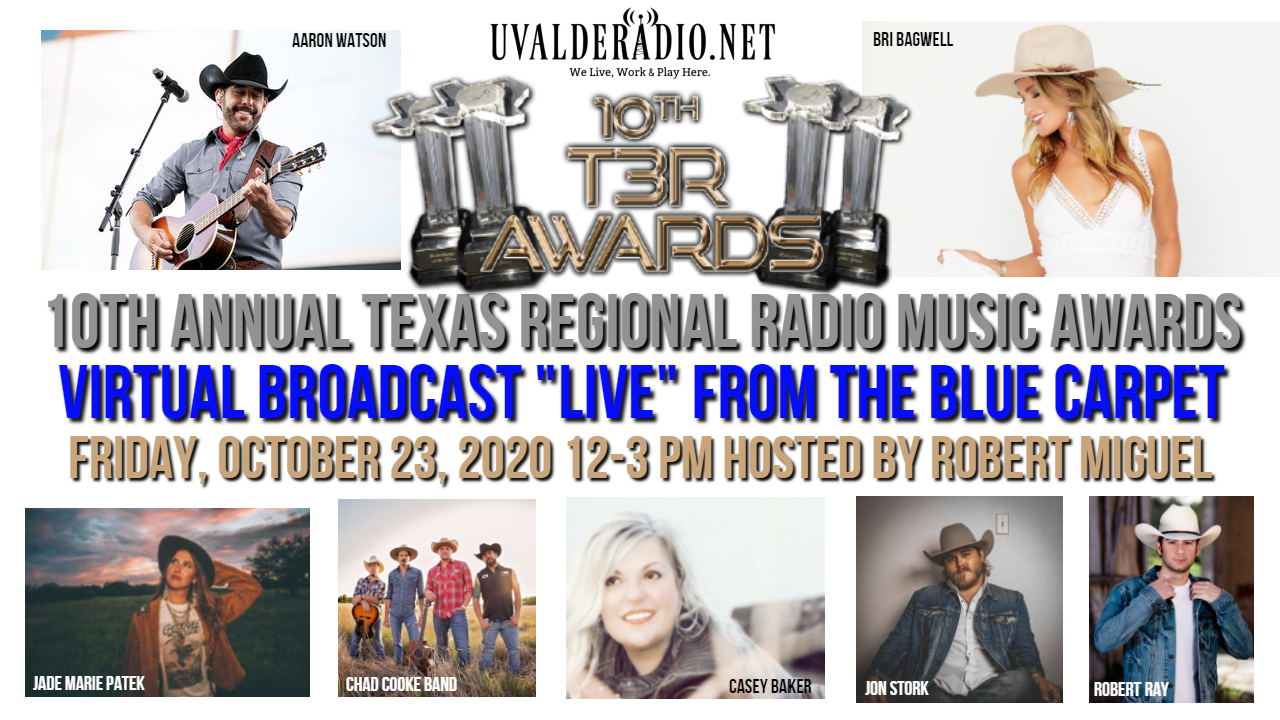 The 10th Annual T3R Texas Regional Radio Virtual Music Awards Show airs on
Monday, October 19th 8 p.m. CST on the @TexasRegionalRadio Facebook page
https://www.facebook.com/TexasRegionalRadio/
Click image below to view the Virtual Awards Video!
Listen To Audio From Our 2019 Broadcast