T3R TEXAS REGIONAL RADIO FUTURE FACES SHOW
Sunday, March 21 at 7 pm at PBR Texas inside Texas Live!
1650 E. Randol Mill Rd., Arlington, Texas 76011
Public Doors: 6:30 pm, Show Time: 7 pm
$10 admission – Receive $5 off with awards show ticket purchase
TICKET LINK: CLICK HERE
Class of 2021 Future Faces Artists: Acoustic song swap setting, to allow the audience to discover the artists and their talents in a more intimate environment. This year's artist lineup includes Kaitlyn Kohler, George Navarro, Ariel Hutchins, Hayden Baker, Kaleb McIntire, Robynn Shayne, Matt Castillo and Brandi Behlen. Future Faces show followed by performance by Creed Fisher. The audience at PBR will vote for the best performance of the night and the winner will perform at the T3R awards on March 22 at 1010 Collins Event Center. Get your tickets early, capacity is limited.

T3R TEXAS REGIONAL RADIO MUSIC AWARDS CEREMONY & DINNER


Monday, March 22 at 7 pm at 1010 Collins Event Center
1010 N. Collins St., Arlington, TX 76011
5:00 pm to 6:00 pm Red Carpet Walk
6:15 pm – Seating Begins
6:45 pm – Dinner Begins (Alcoholic beverages available at additional cost)
Limited seating available. Reserve your spot early!
CDC recommendations will be followed. Please bring your masks and stay in your seats. Temps will be taken at the door. Please do not attend if you are not feeling well.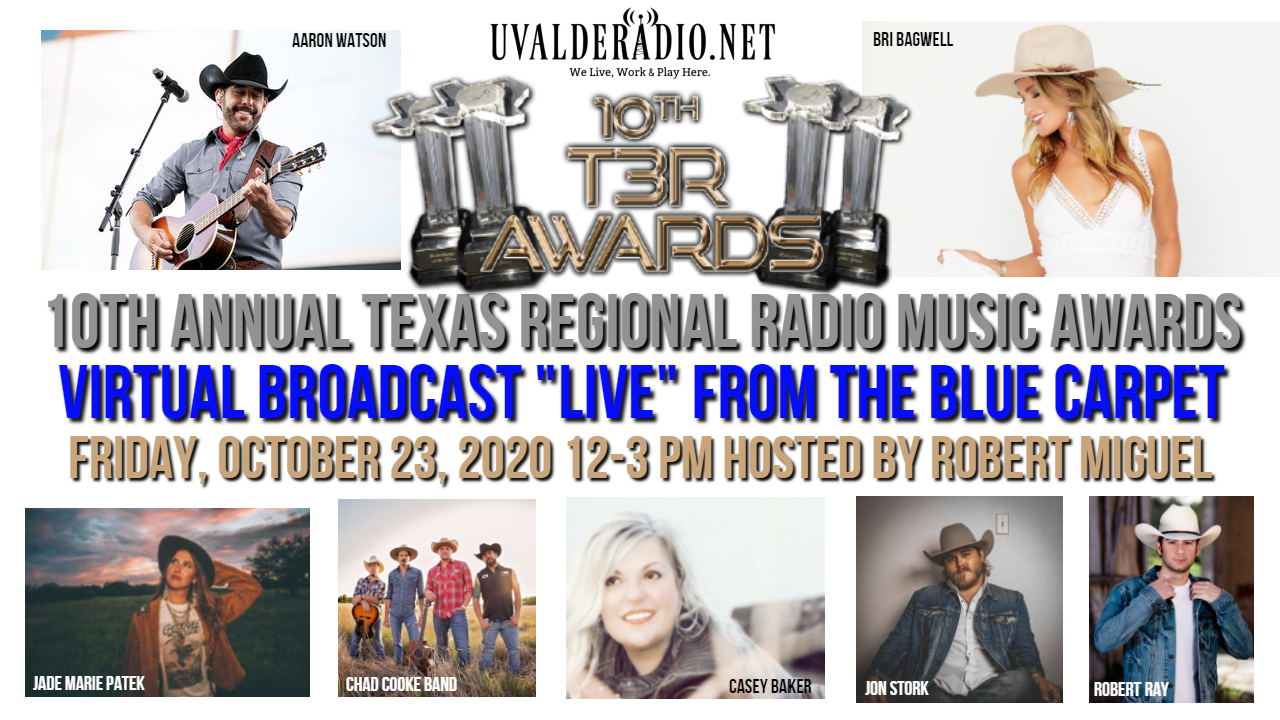 The 10th Annual T3R Texas Regional Radio Virtual Music Awards Show airs on
Monday, October 19th 8 p.m. CST on the @TexasRegionalRadio Facebook page
https://www.facebook.com/TexasRegionalRadio/
Click image below to view the Virtual Awards Video!
Listen To Audio From Our 2019 Broadcast